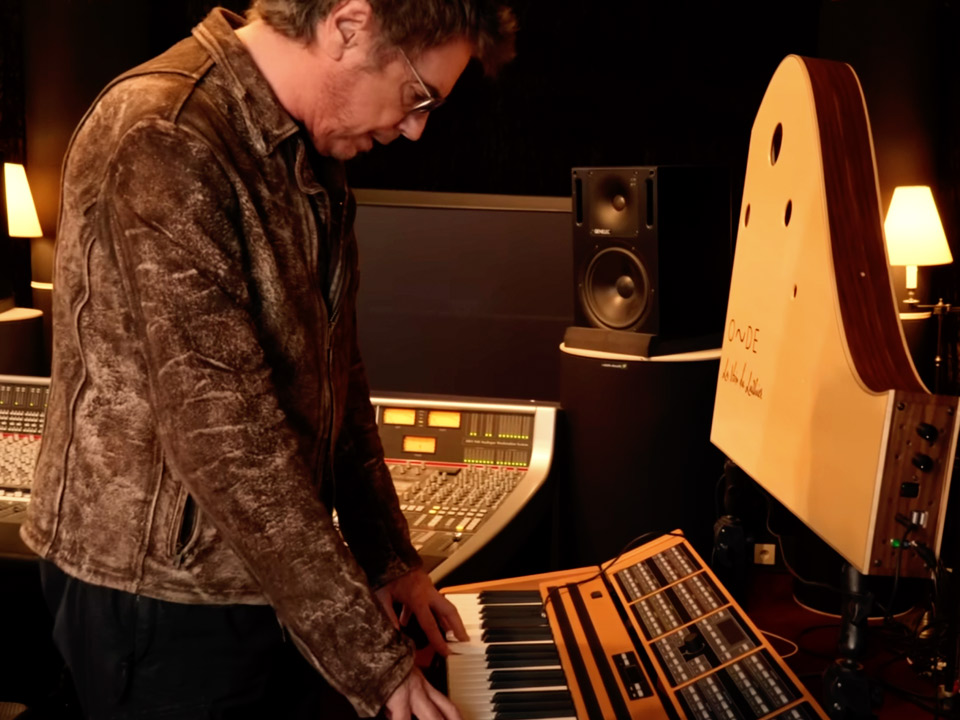 Jean-Michel Jarre first came to international fame with his number one hit album "Oxygene" which went to sell over 18 million copies worldwide.
Composer, performer, producer. Visionary, innovator, cultural ambassador. Any list of Jean-Michel Jarre's countless factettes would inevitably come short of his actual significance in music history. "JMJ" is a living legend and often referred to as the "Godfather of Electronic Music". When Jarre launched his landmark- debut album "OXYGENE" in 1976, he opened a new chapter in music history. The record has sold over 18 million copies and laid the foundations for his exceptional career. Jarre's pioneering work gave birth to a veritable cult and the fastest-growing trend the music industry has ever stood to witness: the rise of electronic music.
Jean-Michel Jarre's music always followed his firm conviction that progress could only ever be achieved through daring deviations from the norm. Born to famous film music composer and director Maurice Jarre JMJ studied harmony and counterpoint, became a student of the great musicologist Pierre Schaeffer and began drawing his own creative conclusions from his mentor's "musique concrète".
Boldly balancing between the spheric-abstract and the very direct melodic foundations of his music, Jarre managed to evoke the poetry of encounter and connection: between people, between handmade and high-tech, between organic and artificial, between wisdom and vision.
In early 2022 JMJ became interested in the sound qualities and playabilities of the C15 and got in touch with Nonlinear Labs. Shortly after It then did not take long until the C15 was in his studio. He then used it directly for the recordings of his current album "Oxymore".
Homepage
Here JMHJ shows the C15 in his studio.